Enhance your business with liquid rubber
Liquid Rubber provides you with more options to offer your customers.
With a wider range of services available, you can take on more jobs and increase your revenue.
Join Program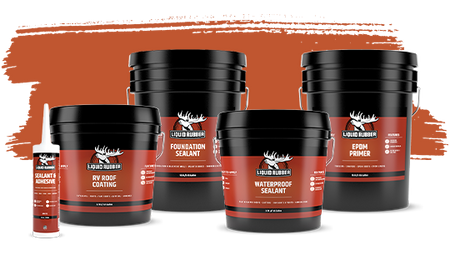 What services can you offer?
You can offer solutions for:
1. Roofs: Our coatings are suitable for a variety of roof types, including Mod-Bit, Metal, Wood, Concrete, and EPDM. Effective on flat, sloped & RV roofs.
2. Foundations: For both interior and exterior surfaces, providing reliable protection against water damage and other potential issues.
3. Decks: Our deck coatings are suitable for wood, concrete, and other surfaces, and can be used on balconies, pools, and other structures.
4. Driveways: Our asphalt driveway coatings provide a protective layer that can extend the life of your customers' driveways.
5. Ponds and Shower Liners: Our products can be used to create a durable and watertight seal on ponds and shower liners.
What does your customer get?
1. Tested and Proven Products: Our coatings have been tested and proven to provide reliable and long-lasting protection on a variety of surfaces.
2. Reliable and Long-Lasting Solutions: With Liquid Rubber, your customers can enjoy peace of mind knowing that the job was done well and will last.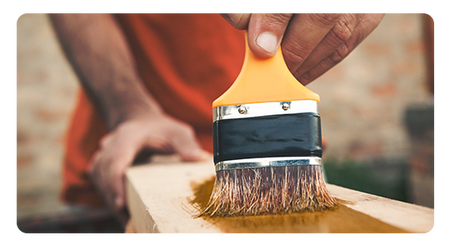 Happy customers make referrals - more money

Preferred pricing, terms and loyalty rewards
Technical Support - Call to walk through your project anytime
What other diYers like you are saying
As always, great product and service
We have been using this product for three years now as part of our business is membrane application services. We have nothing but good things to say about it and Liquid Rubber. We are extremely satisfied with the product, and it's uses and totally recommend it over any other membrane product on the market! We wish we could own the company!! Our company lists we are "Eastern Ontario's Membrane Specialists". So glad we found it when we did. 😎
Lisa Northrup
Color waterproof sealant coating
Finally Something That Works!
Finally something that works! Had a leaking porch that I have tried everything but replacing the roof. Gave this a try and presto! Works like a champ! I will recommend this for everyone who has a leak they just can't stop.
Thomas Carrier
Waterproof sealant
Excellent Customer service
Excellent customer service. Fast shipping, excellent customer service and great products.
Cindy Cyr
Rv roof coating
Great Stuff
Really good stuff! Sealed a 2 story plywood deck. Did mud bed on it, then 2 more layers of the Liquid Rubber. I will recommend it.
Mark Haynes
Polyurethane deck coating
Couldn't be happier
Used Liquid Rubber products to resurface the top of my RV slide-outs. Couldn't be happier with the results. Two weeks later and after a few rainstorms, no leaks. I will definitely be using this from now on!
Benny Kumpe
Rv roof and epdm rubber primer
Easy Application
Excellent product for my koi pond. Easy application, impressive final coating that accomplished my purpose: stopping a persistent leak in the pond. Looks very natural with the water in the pond.
Mike Festa
Neoprene pond sealant
Transformed My Project
I used this paint under the kitchen sink cabinet in my rental property. Very useful and looks great!!
Pardeep Gogna
Color waterproof sealant coating
Easy to DIY
I had questions and they were excellent! They have videos showing the whole process and how to do it right! Very easy to follow and job looks great!
John Duncan
Driveway restore sealer