Seam Tape
Regular price
$44.95
Regular price
Unit price
per
Seam Tape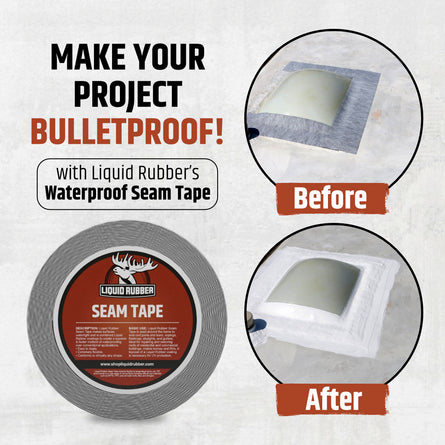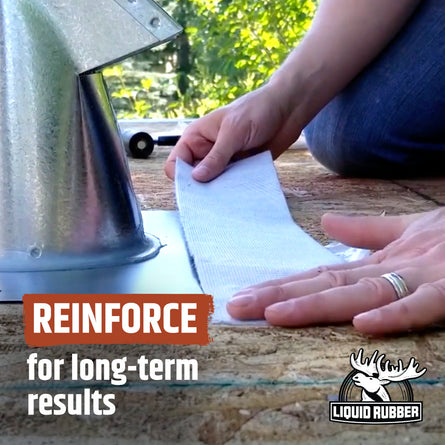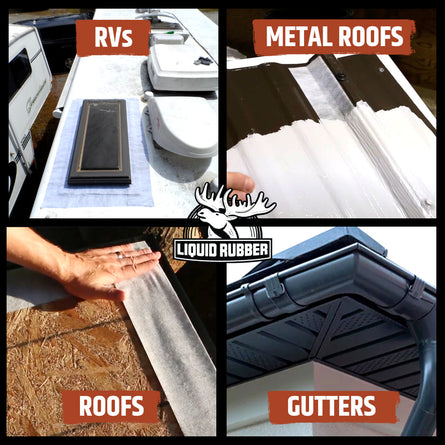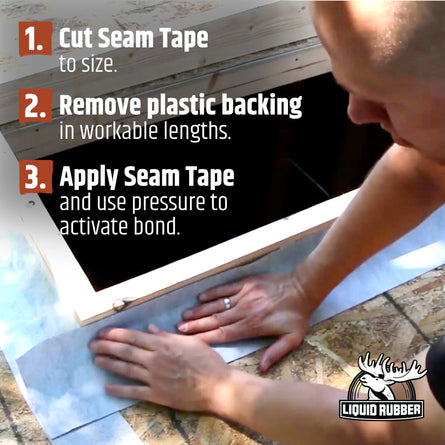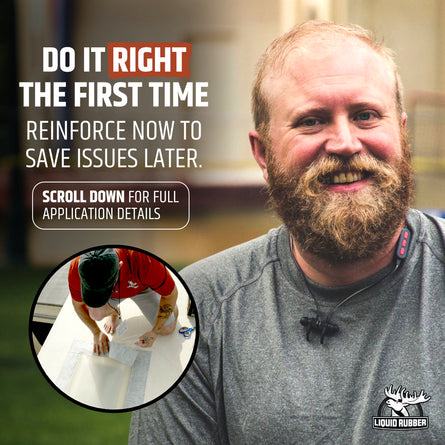 Product Details
Waterproof Seam Tape
Seam Tape is a peel and stick waterproof tape used to prevent humidity and water penetration while adding strength to the products seam joint. This waterproof tape is commonly used in residential and commercial buildings, mobile homes & RVs. This product seals roof joints (seams), tears, copings; flashings, skylights, gutters, and more.
Seam Tape bonds to a wide range of surfaces including difficult roof materials such as, EPDM, TPO, most PVC, SBS, APP, BURs, metal roofs, tiles, shingle, aluminum, galvanized steel, wood, propylene, polystyrene, fiberglass, brick, concrete, masonry, OSB, and more.
For a truly superior waterproofing solution be sure to add Liquid Rubber's waterproof Seam Tape to your cart.
Products that prove themselves
---
Popular Uses
Multi-Purpose Primer works to increase bonding with other Liquid Rubber products. It increases adhesion on a variety of substrates and for a range of popular projects. Here are some of the most common Multi-Purpose Primer uses.
Foundations
Basements
Planter Boxes
Ponds
And More
---
Coverage
Varies per use.
---
Documents
For Step-By-Step Guides Specific to Your Project
1
Precut Seam Tape to desired length and fit. Remove plastic backing before applying (be careful not to stretch the seam tape when removing the backing).
2
Apply Seam Tape to all seams at perimeter and protrusions (vents, skylights, etc. Use pressure to activate adhesive leaving no wrinkles or fish-mouths. Overlap separate pieces of Seam Tape by at least 1 inch.
3
Prime detail roof areas (not the Seam Tape) with the EPDM primer. When dry (tacky when cured), apply a heavy detail coat of RV Roof Coating over the Seam Tape to encapsulate (at least 1 inch beyond the edges of the Seam Tape). Allow to dry. Note: Instructions will be the same for most applications.
Excellent
Great product and easy to apply. Holding up so far and providing water proof that is needed!
Install
Very easy to apply, good and strong, no lifting
Works great
The tape works great and as expected the only ready for the 4 stars is the fact that I feel that it's grossly overpriced.. it was $185 bucks Canadian for what is really just two rolls of duct tape.
Tips And Tricks
How to Waterproof a Skylight
Learn how to waterproof a skylight using Seam Tape and coatings.
Download Supply Checklist
Before you start your project, make sure you have everything you need.
Torch-Down/Mod-Bit Roofs Supply Checklist
How to Repair a Leaking Gutter
Learn how to repair a leaking gutter using Seam Tape and other Liquid Rubber Coatings.
Read Blog