Foundation Sealant Basement Coating
Regular price
$59.95
Regular price
Unit price
per
Foundation Sealant Basement Coating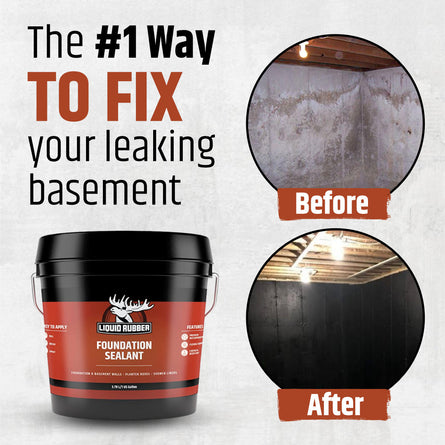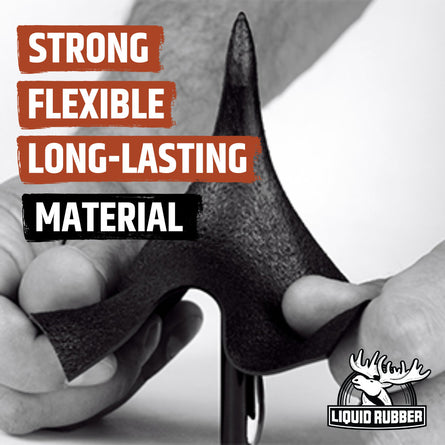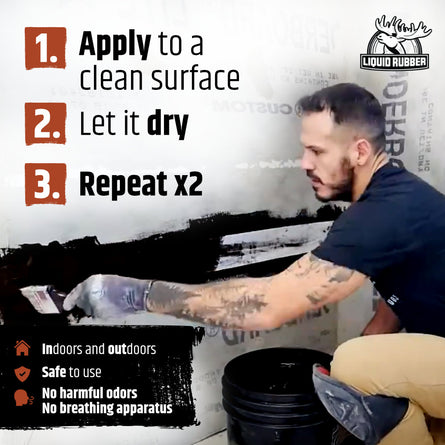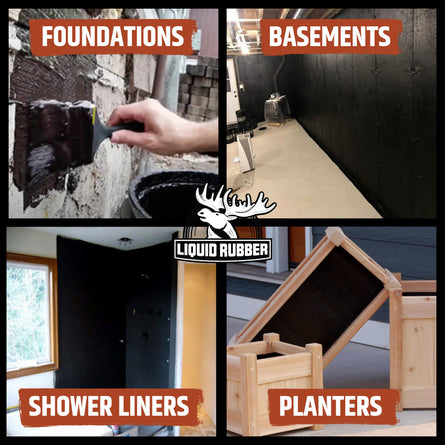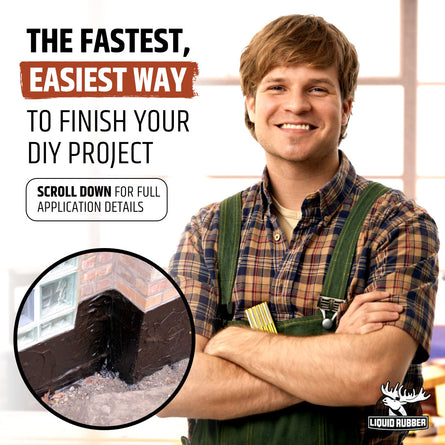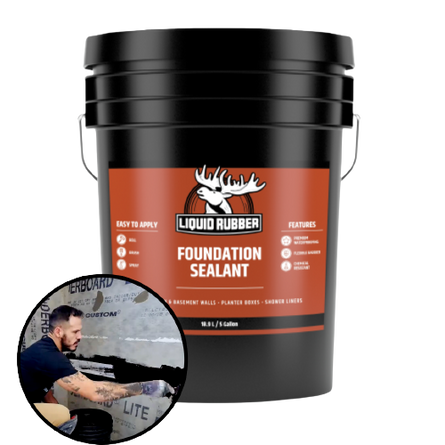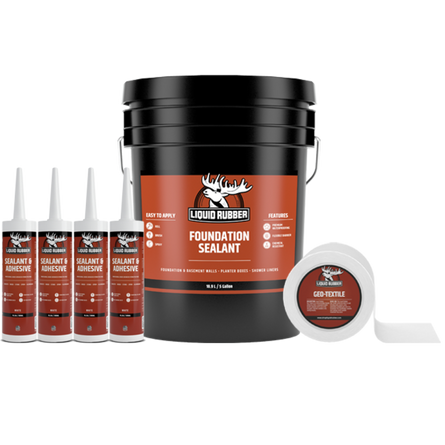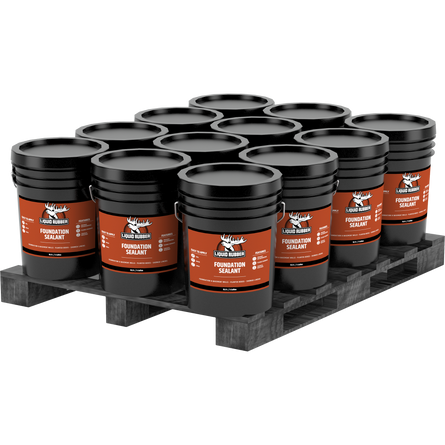 Product Details
Basement Waterproof Sealer for Foundations
Foundation Sealant/Basement Coating is a water-based product that is safe to use both indoors and outdoors. This sealer is commonly used for foundations, ICF's, basements, shower liners, deck and fence posts, planter boxes, and on metal, wood, concrete surfaces, and more. Contains no solvents, is non-toxic, and VOC-free.
Liquid Rubber Foundation Sealant, the premium basement waterproof sealer!
Products that prove themselves
---
Popular Uses
Foundation Sealant helps repair/protect foundations and other home areas both indoor and outdoor. Here are some common Foundation Sealant uses.
Foundations
ICF's
Basements
Shower Liners
Deck and Fence Posts
Planter Boxes
Metal
Wood
Concrete
And More
---
Coverage
KIT: Covers 100 sq ft (9.3 sq/m) for an exterior foundation repair.
FLAT SURFACE: Apply a minimum final thickness of 1 gallon per 15 sq ft (1.4 sq/m). It should require around 4-5 heavy coats to achieve a 60 mil. (1-1.5mm) (DFT) membrane.
VERTICAL SURFACES: Apply a minimum final thickness of 1 gallon per 30 sq ft (2.8 sq/m). It should require around 2-3 heavy coats to achieve a 30 mil. (1-1.5mm) (DFT) membrane.
EXTERIOR FOUNDATION WALL: Apply a minimum final thickness of 1 gallon per 20 sq ft (1.9 sq/m). It should require around around 3-4 heavy coats to achieve a 40-50 mil. (1-1.5mm) (DFT) membrane.
INTERIOR FOUNDATION WALL: Apply a minimum final thickness of 1 gallon per 50 sq ft (4.6 sq/m). It should require around 2-3 heavy coats to achieve a 20 mil. (0.5-0.76mm) (DFT) membrane.
Not sure how much to order?
---
Documents
For Step-By-Step Guides Specific to Your Project
1
Make sure your surface is clean, dry, and free of dirt, silicone, loose paint, rust, oil, grease, coal tar, or other contaminants. Apply using a 3/8 (10mm) roller, brush or paint sprayer. Temperature should be above 10˚C/50˚F and without rain or dew in the forecast when applying.
2
For extra adhesion, performance, and longevity and to create a moisture vapor barrier, use 1 heavy coat of Multi-Purpose Primer. We recommend applying a test patch before full application.
3
Apply each coat in an alternate direction to the last coat to ensure even coverage. Avoid contact with solvents and solvent based cleaners, adhesives, and paints. Make sure you do not combine black products with colored products and do not allow products to freeze.
4
Use Liquid Rubber Sealant & Adhesive for gaps and cracks.
5
Apply next coat when dry to the touch with nothing wet underneath and is uniform in color. Refer to product data sheet for dry times.
6
Remove painters' tape/blocking while coating is still wet. Wrap brushes in plastic to use for next coat.
7
Ensure weeping tile is working properly channeling water away from your building. Extend rain gutters and slope grade away from your building.
8
Curing time depends on temperature, humidity and airflow, however typically initial cure is within 24-48 hours as per specific product recommendations.
9
For best results remove existing paints/coatings and apply directly to the substrate. (Some paints and coatings will not be compatible. Loose/flaky paint may be an indication that the existing paint/coating is not well bonded and therefore your Liquid Rubber solution may fail if applied over it instead of directly to the substrate. Oil based paints, enamels, epoxies, powder coats can be difficult to bond to. Contact your Liquid Rubber technical representative for further direction.) This product is not meant for long term UV exposure or to be used on a constant walking surface.
Hey there, I'm still waiting for my order to arrive but I'm looking forward to it
this is liquid rubber, in a one-word
this is liquid rubber, in a one-word I haven't tested it with time yet, but I hope this will help protect the foundation of the garden house
Great product with excellent service
Product worked great to seal cement around a humid area.
Service was also great, received a leaking container, sent pictures to support and they shipped me a replacement. Thank you!
Great option for coating and sealing a foundation
We used this to seal our foundation from the inside after repairing cracks in it. It's easy to apply using a masonry brush or roller but a roller is a lot more messy but lighter than a masonry brush loaded up with the material. We did three coats but also learned that you can't have anything resting against it or it will peel it off when you pull it away. It's a very soft material so you want to get any framing or covering up as soon as you can. This was 1000x better than any other product I've seen for coating and it cleans up relatively easily though you're going to want to clean outside rather than in your plumbing lines!
I will not use any other product!
Tips and Tricks
How to Apply Foundation Sealant
Learn how to prep and apply Foundation Sealant to an exterior foundation.
Download Supply Checklist
Before you start your project, make sure you have everything you need.
Foundations Exterior Supply Checklist
How to Seal Your Foundation
Learn how to seal the foundation of your home to prevent flooding using Foundation Sealant.
Read Blog