Liquid Rubber Sealant & Adhesive Caulk
Regular price
$19.95
Regular price
Unit price
per
Liquid Rubber Sealant & Adhesive Caulk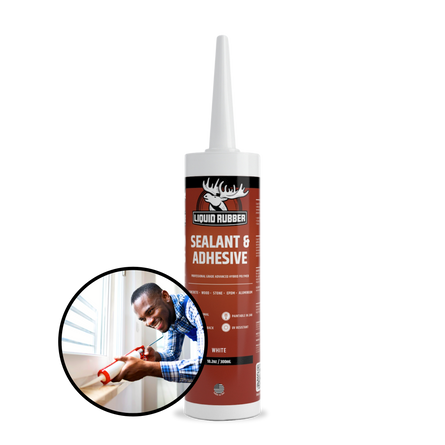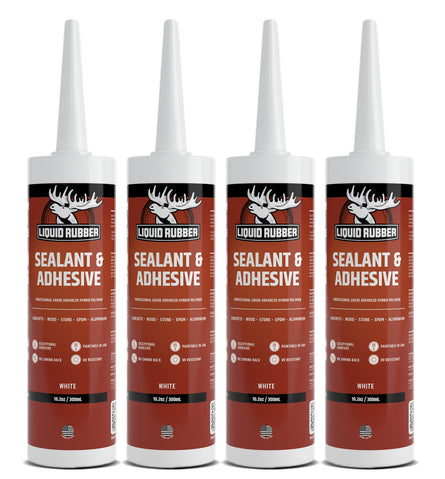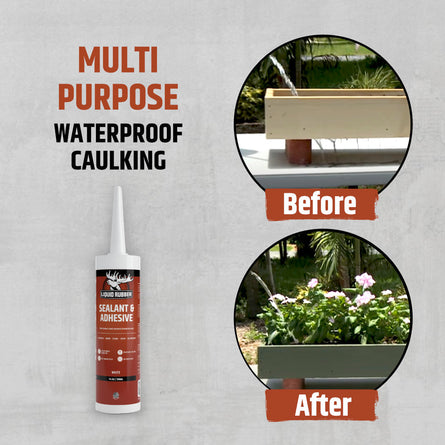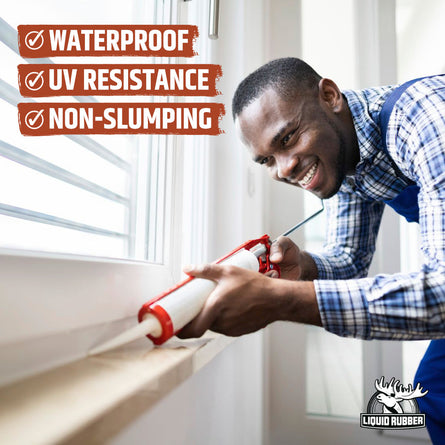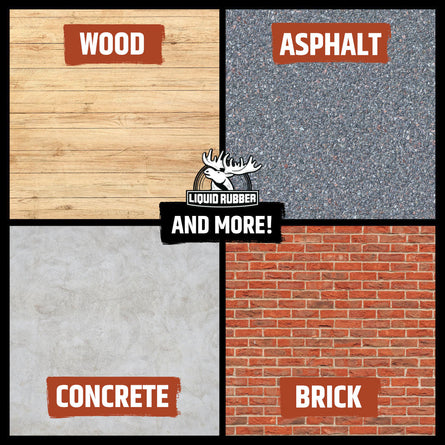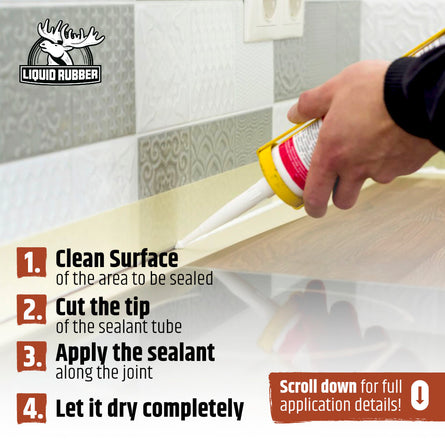 Product Details
Waterproof Caulking
Liquid Rubber Sealant & Adhesive is a one-part, moisture cure adhesive that cures to form a permanent, durable rubber coating for use in various adhesive & sealant applications. Liquid Rubber Sealant & Adhesive has been formulated to offer exceptional adhesion and green strength for adhesive applications and excellent UV resistance and long-term properties for sealant applications. Liquid Rubber Sealant & Adhesive is a non-slump sealant and can be applied to vertical or overhead surfaces without flowing or sagging.
Not only will our waterproof caulking perform better than the competition but you can also rest assured that it is compatible with the other Liquid Rubber products you may need for your project.
Products that prove themselves
---
Popular Uses
Liquid Rubber Sealant & Adhesive.
Wood
Asphalt
Concrete
And More
---
Coverage
Approximately 24 linear feet at ¼" diameter bead.
---
Documents
For Step-By-Step Guides Specific to Your Project
1
Apply to clean, dry surface that is free of dirt, silicone, loose paint, rust, oil, grease, coal tar, or other contaminants.
2
Use Liquid Rubber Deck and Patio Cleaner to prep wood.
3
Tape off the area to ensure a clean and neat application. Pull tape as soon possible.
4
Tool before skin formation.
5
For best results remove existing paints/coatings and apply directly to the substrate.
6
Wait 24 hours before painting.
7
Full strength is achieved in 7 days.
Filling a crack in Cinder Block foundation
Adhesive caulk did an excellent job of sealing the cracks. It is very hard to pump using a hand operated caulking gun. Liquid rubber sealant looks good, though having to put on 6 coats took 9 days with weather interference. It took a couple of coats to not apply it like paint but apply quite liberally. Service excellent and deliver quick
Good Rubber
Great product but had difficulty getting it out of the tube. The applicator nozzle is permanently fixed to the tube. The only way to get the product out is to pierce the end of the tube by putting a sharp instrument down the nozzle. There were no instructions about this - although it was obvious after a moment's thought. The tube needs to be redesigned with a removable nozzle as is generally the industry standard.
Shed roof
I used the Liquid Rubber Caluk with the deck coating to seal the joints of the sheeting on a flat-roof shed. Application went well. No leaks after about a month.
I believe the products are great but we did have our share of problems. They did answer all my questions and did their best to trouble shoot. My recommendation is to follow their directions to the "T" - no short cuts.