Geo-Textile
Regular price
$34.95
Regular price
Unit price
per
Geo-Textile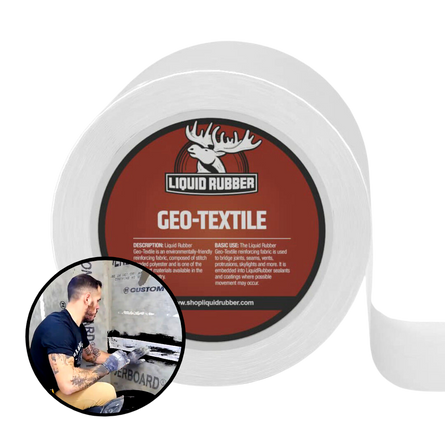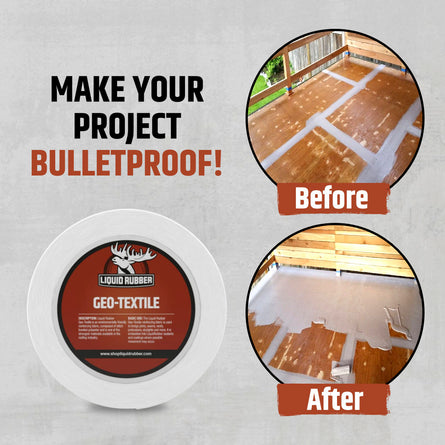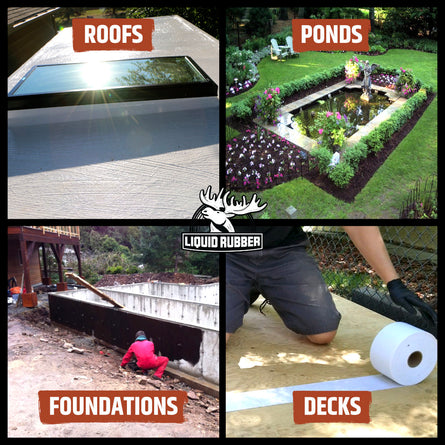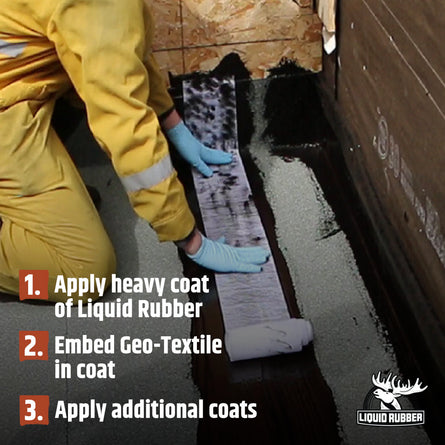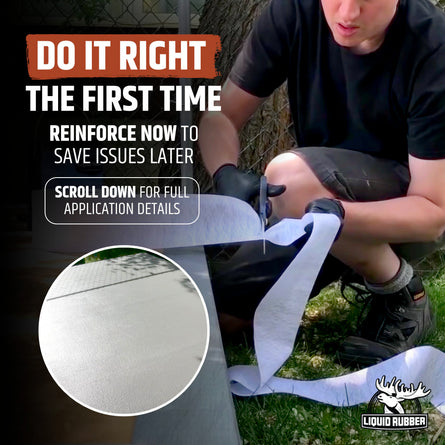 Product Details
Geo-Textile Roofing Patch
Geo-Textile is an environmentally -friendly material, composed of stitch bonded polyester, and is one of the strongest materials available in the roofing industry. For best results, use Geo-Textile with a Liquid Rubber Waterproof Coating to bridge gaps, cracks, joints, seams, vents, skylights, and much more.
Combined with one of our waterproofing products, Liquid Rubber geo-textile will create one of the best roofing patch solutions on the market.
Products that prove themselves
---
Popular Uses
Geo-Textile is used with Liquid Rubber Waterproof Coatings to repair cracks, seams, vents, bridge gaps and more. Here are some of the most common Geo-Textile Uses.
Decks
Interior/Exterior Foundation Projects
Shower Liners
Planter Boxes
And More
---
Coverage
Varies per use
---
Documents
For Step-By-Step Guides Specific to Your Project
1
Use this product in combination with waterproof coatings for extra sealing strength.
Facile d'installation et finition parfaite
Super! Gardez-nous à l'esprit pour tous vos futurs projets !
Geo-Textile is a good way to cover joints in the underlay
It's easy to work with and absorbs the primer well. It can remain slightly visible depending on how many coats are put on but nobody seems to notice until it is pointed out to them.
Hello James
Yes. The Geo-Textile is a structural element to reinforce your coating in area's where coatings can fail, and will remain visible.
We do have an alternative application method if you do not want to see the Geo-Textile.
Check out this alternative method in our deck coating application guideline.
Good price for what you get
Good
Use Scissors to cut or it will get frayed and hard to use.
Good advice Daniel!
A good pair of scissors does a better job of cutting the Seam Tape than a utility knife (for example).
Works as advertised .. good product
Built a fairly large disability ramp for a family member and used the 3 step process .. it is completely water tight and durable .. happy with the purchase
Tips and Tricks
How to Do the 3-Course Method
Learn how to do the 3-Course Method using Geo-Textile.
Download Supply Checklist
Before you start your project, make sure you have everything you need.
Foundation Exterior Supply Checklist
How to Waterproof a Shower
Learn how to prep for waterproofing a shower, including bridging corners and cracks with Geo-Textile.
Read Blog