RV Roof and EPDM Rubber Primer
Regular price
$79.95
Regular price
Unit price
per
RV Roof and EPDM Rubber Primer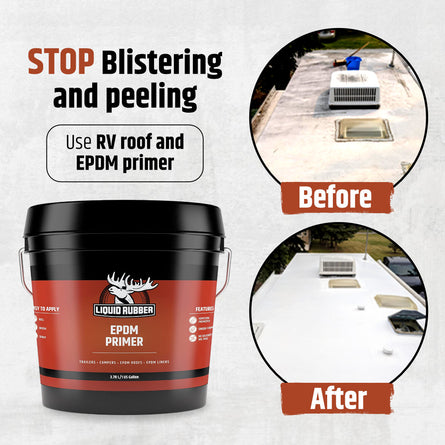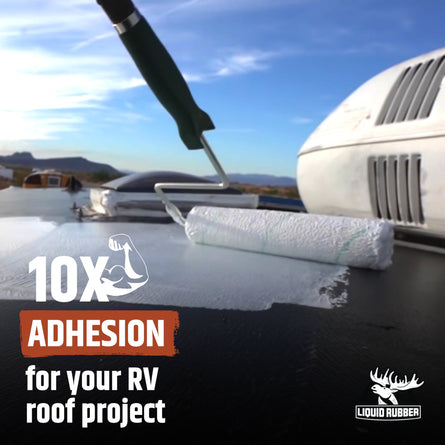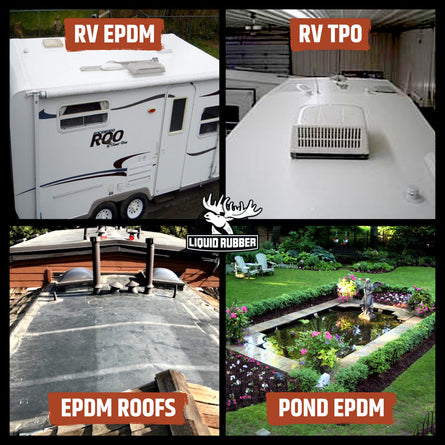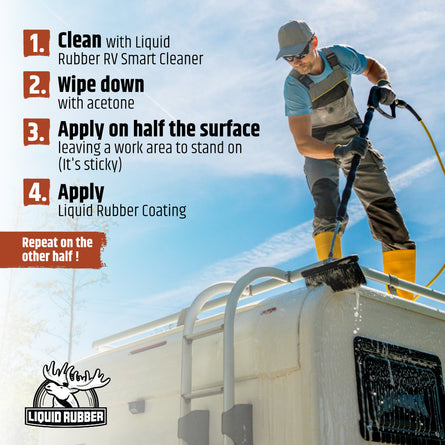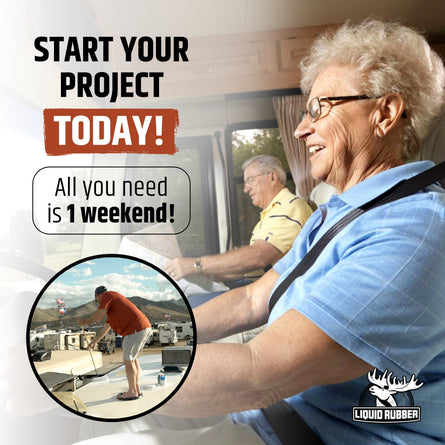 Product Details
EPDM Primer | RV Roof Coating
RV Roof and EPDM Rubber Primer is a rubber polymer water-based roofing primer designed for EPDM surfaces. This product is used to prime EPDM roofing membranes to provide improved adhesion for the Liquid Rubber RV Roof Coating.
EPDM can be challenging to bond to. Be sure to use our EPDM primer for your EPDM RV rubber Roof or EPDM flat roof membrane.
Products that prove themselves
---
Popular Uses
RV Roof and EPDM Primer provides increased adhesion to EPDM surfaces. Here are some common surface uses.
EPDM Surfaces
RV Roofs
Rubber Roofs
Pond Liners
---
Coverage
Apply a minimum final thickness of 1 gallon per 250 sq ft (23.23 sq/m).
Not sure how much to order?
---
Documents
For Step-By-Step Guides Specific to Your Project
1
All work surfaces should be clean, dry; free of dirt, dust; debris, oils; un-adhered coatings, deteriorated membranes and other contaminants that may result in a surface that is uneven or not sound.
2
Clean the surface with RV Smart Cleaner and wipe down with acetone prior to the application of the Primer. Primer is extremely sticky, it is best to apply on half the surface leaving a work area to stand on. Apply Primer then top coating (ie. RV Roof coating) and then repeat on the other half where you can stand on the completed side.
Appears to be a great product.
You need great weather or a garage to do the job.it took me about 4 days to get the roof coated.The product is very sticky. It doesn't dry very fast so it is important to follow the
Instructions very carefully. The final product is a very white roof that I hope lasts for a few years. I would recommend this product to anyone.
Rv rubber roof
Great product, second time using it, easy to apply, great customer service and support. Highly recommend using this product and company.
Primer seems more like glue.
Seems good. More like glue than a primer, But I suppose that is good really.
Time will tell as weather is not my friend recently for putting the final coating on.
Awesome Product and very Durable
Used the primer, one sided tape and the liquid rubber on two seams that came apart on my pond liner (previous job) and your products are second to none. Extremely durable and pliable and fixed the problem. Easy cleanup of the liquid rubber stage too. Thanks so much !
Dan C
London, Ontario
Great product, easy to handle!
Loved how easy this product was to use. Definitely will be purchasing again.
Tips and Tricks
How to Do An RV Roof Restoration
Learn how to prep and prime your RV Roof using RV Roof and EPDM Rubber Primer and RV Roof Coating.
Download Supply Checklist
Before you start your project, make sure you have everything you need.
RV Roof Supply Checklist
How to Prepare Your RV Roof for Sealant
Learn how to prepare your RV Roof for Liquid Rubber Sealant using RV Roof and EPDM Rubber Primer.
Read Blog