Silicone Roof Coating
Regular price
$99.95
Regular price
Unit price
per
Silicone Roof Coating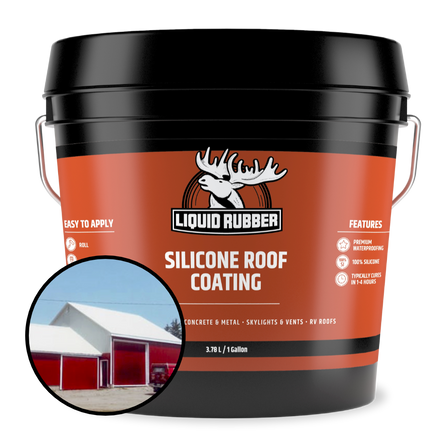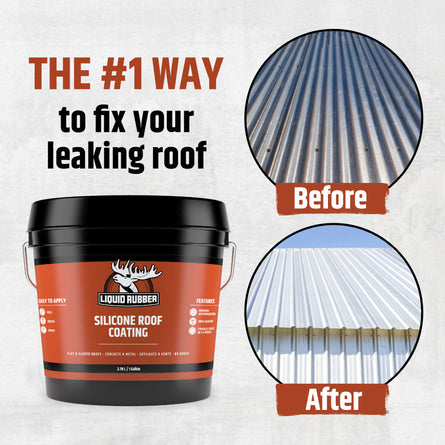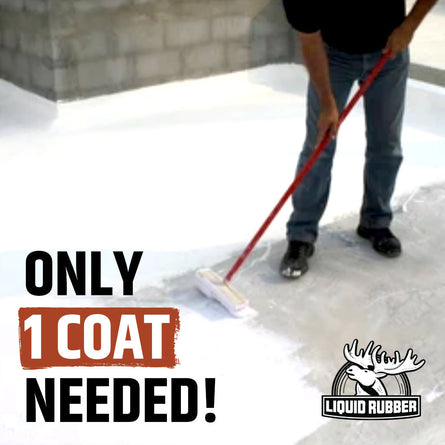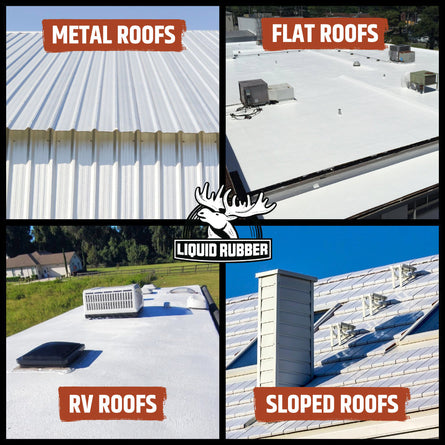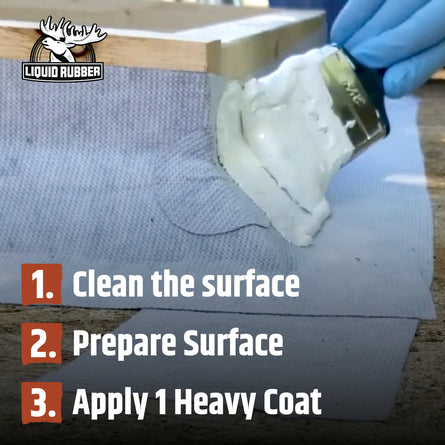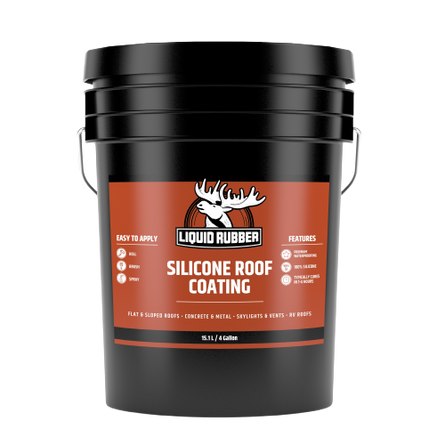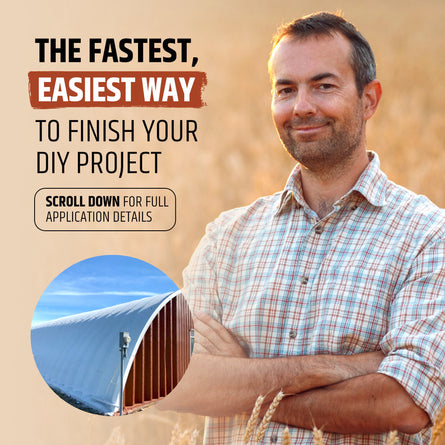 Product Details
Liquid Rubber Silicone Roof Coating is a UV stable, flexible coating that allows you to achieve professional results in just one coat!
Water-based and with ultra-low VOC's it is safe for you, your family and the environment.
Can be applied on various materials including metal, wood, concrete, EPDM and more.
Products that prove themselves
---
Popular Uses
Liquid Rubber Silicone Roof Coating can be used on a range of home projects. Solar Reflective and flexible makes it an ideal waterproofing product, and with one coat application it doesn't get any easier! Here are some of the most common uses.
Flat Roofs
Metal Roofs
Sloped Roofs
Planter Boxes
Foundations
Sheds
EPDM
Metal
Wood
Concrete
And More
---
Coverage
Apply a minimum final thickness of 1 gallon per 50 sq ft (4.65 sq/m). It should require 1-2 coats.
---
Documents
For Step-By-Step Guides Specific to Your Project
1
It is best to apply during mornings and evenings without direct sun on a dry day above 10C/50F. The product stays soft, flexible. Not meant for decks, patios, balconies or as a constant walking surface. Apply with a brush, roller or sprayer. For larger areas, pour out and spread around with a broom, roller or notched squeegee.
2
Generally in 1 day you can detail your cracks, joints/seams, around penetrations, etc. and apply your Silicone Roof Coating in 1 single coat to achieve a 25 mil membrane.
(Don't forget, you will need a day to clean the surface and allow it to dry completely)
3
Curing time depends on temperature, humidity and airflow. Lower humidity may extend drying times. Typically cure takes 1-4 hours.
Tips and Tricks
How to Apply Liquid Rubber Coatings to a Low-Slope Roof
Learn how to prep and apply Liquid Rubber Coatings to a low-slope roof.
Download Supply Checklist
Before you start your project, make sure you have everything you need.
Silicone Roof Coating Supply List
How to Waterproof a Chicken Coop
Learn how to use Color Waterproof Sealant to waterproof and protect a chicken coop against wear and tear.
Read Blog