Color Sealant
Regular price
$84.95
Regular price
Unit price
per
Color Sealant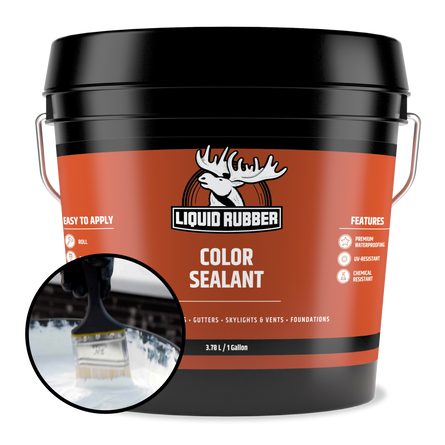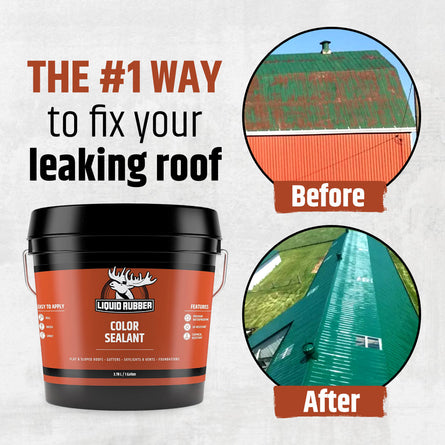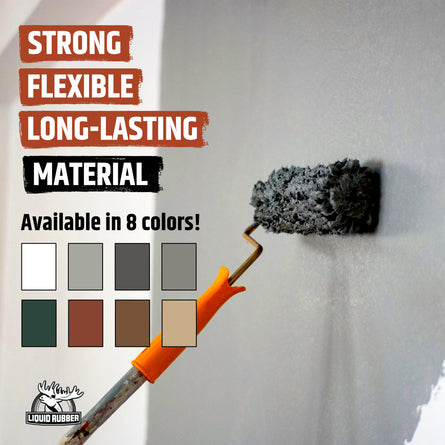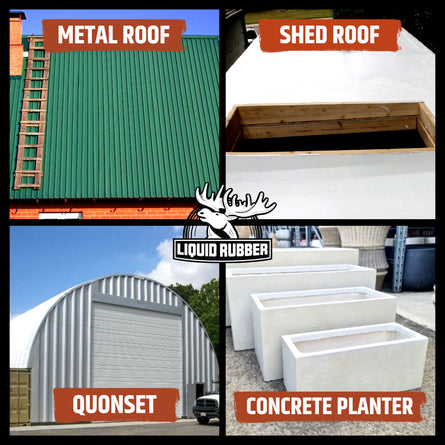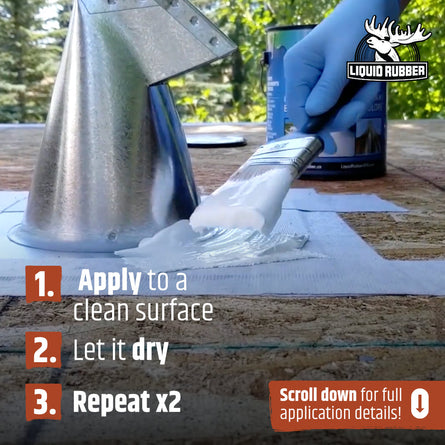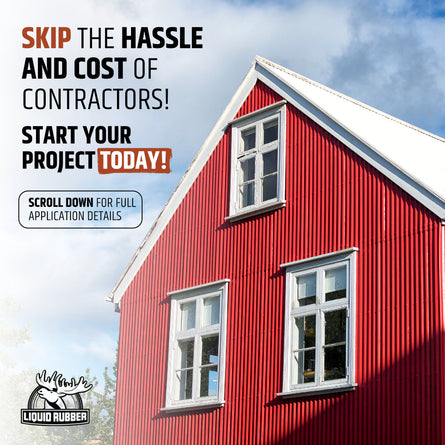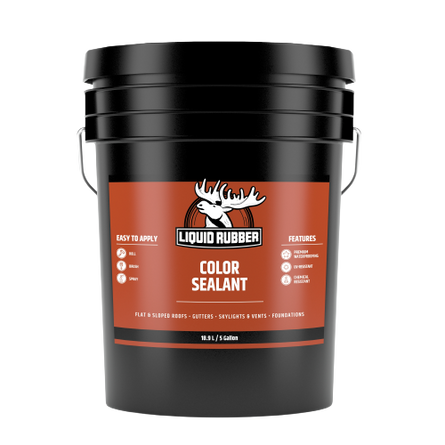 Product Details
Liquid Rubber
Color Sealant/Coating is a UV stable, water- based flexible coating. Application is similar to painting, but requires heavy coats to build the waterproof membrane. For use on various materials and types of projects, with eight color options.
When you think of waterproofing, think Liquid Rubber!
Products that prove themselves
---
Popular Uses
Color Waterproof Sealant can be used on a range of home projects. Eight color options and easy application make it an adaptable product. Here are some of the most common Color Sealant uses.
Flat Roofs
Metal Roofs
Sloped Roofs
Planter Boxes
Foundations
Sheds
Basements
Metal
Wood
Concrete
And More
---
Coverage
FLAT/PONDING SURFACE Apply a minimum final thickness of 1 gallon per 15 sq ft (1.4 sq/m). It should require around 4-5 heavy coats to achieve a 60-80 mil (1.5-2.0mm) (DFT) membrane.
VERTICAL SURFACES Apply a minimum final thickness of 1 gallon per 30 sq ft (2.3 sq/m). It should require around 2-3 heavy coats to achieve a 30 mil (0.76mm) (DFT) membrane.
Not sure how much to order?
---
Documents
For Step-By-Step Guides Specific to Your Project
1
It is best to apply during mornings and evenings without direct sun on a dry day above 10C/50F. The product stays soft, flexible and may have some tackiness, not meant for decks, patios, balconies or as a constant walking surface. For larger areas, pour out and spread around with a broom, roller or squeegee.
2
Generally, you can apply 1-2 coats per day. Apply the next heavy coat when it's dry to touch (typically 6-8 hours), make sure there is no uncured material underneath. Tacky is ok.
3
Curing time depends on temperature, humidity and airflow. Make sure you do not combine black products with colored products, use one or the other.
Haven't had a chance to do. It's been too cold. We have to wait.
We look forward to hearing how it goes in the spring.
Time will see
Purchased this product to reseal on my asphalt shingles in a low spot in my roof where two peaks join I applied the product with a cheap brush from a dollar store in the temperature range of about 7-12*C late fall before snow fall time will tell
Hey Kelsey, keep us posted as to how long it lasts!
Great product
I've worked with elastomeric coatings for years now and I have to tell you I'm really satisfied with your product. We've had struggles with mixed substrates and your product marries really well to metal,old wood,concrete,as well as repaired surfaces.
Thank you
Hey Ilan,
Great to hear! Our coatings will bond to most surfaces except for silicone or silicone based products.
I'm glad I spent the money on your product. Easy to go on and the colour is perfect for my application
Thanks Kenny
There is nothing more rewarding than a satisfied customer!
I've used that product before and it has always better than expected
Tips and Tricks
How to Apply Coatings to a Low Roof
Learn how to prep and apply Color Waterproof Sealant to a low roof.
Download Supply Checklist
Before you start your project, make sure you have everything you need.
Basement Sealing Supply List
How to Waterproof a Chicken Coop
Learn how to use Color Waterproof Sealant to waterproof and protect a chicken coop against wear and tear.
Read Blog